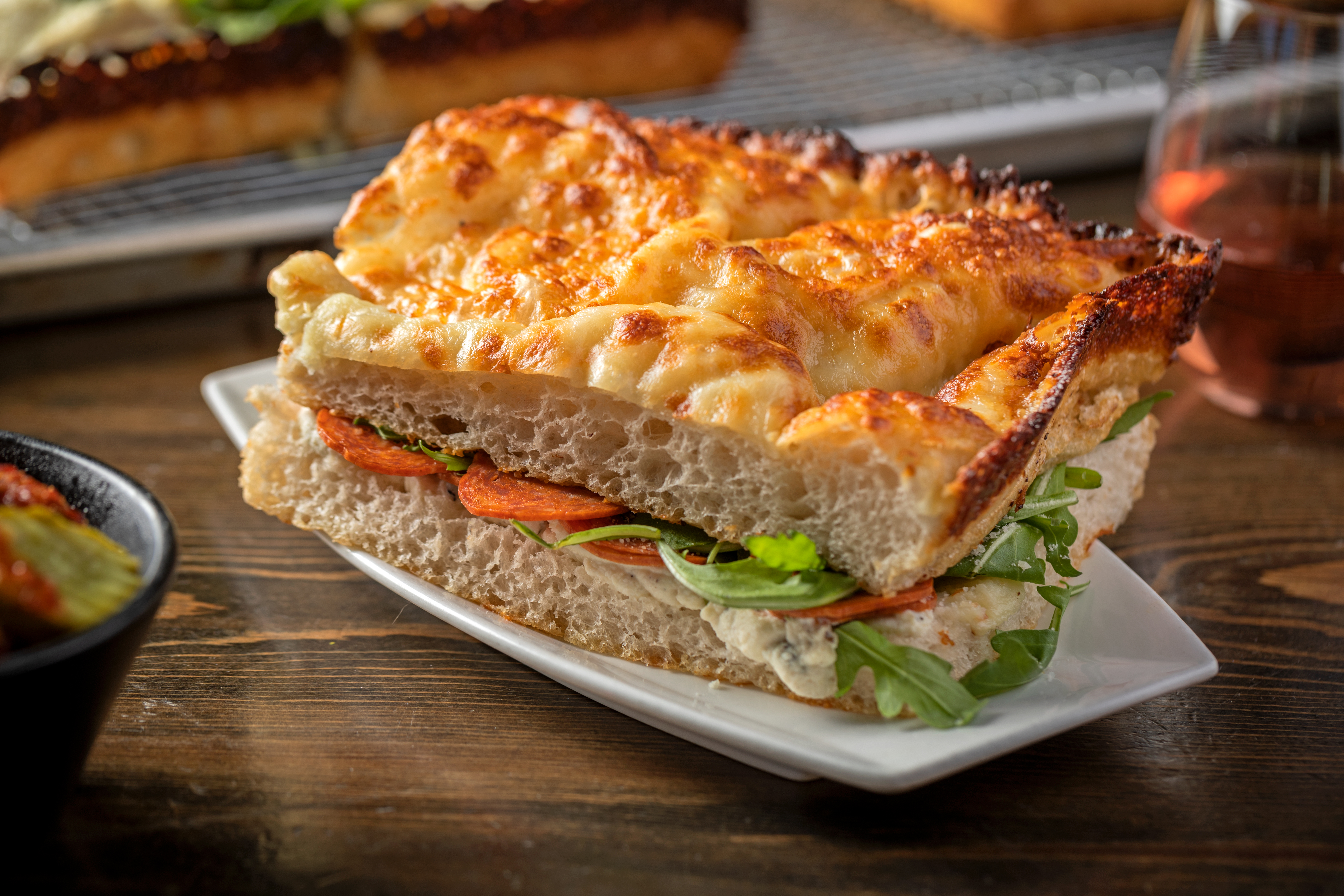 Detroit Style Pizza, with a twist.
The CBK Pizza & Parm Shop is a new virtual kitchen, created by James Beard-nominated Chef Bill Kim. The menu spotlights Detroit-style pizza, known for its signature rectangular shape and caramelized cheese crust. In addition to pizza, we make a classic chicken parmesan sandwich.
Our all new Pizza Sandwich is made with one of our Detroit-style pizza slices cut in half and filled with ricotta, sausage, tomato sauce and plenty of pecorino.
Top